Welcome to the Brand New Serendipity HOA website, designed and built "Just for You!"
Greetings Fellow Serendipity HOA members.,
As I was talking to several other members Tuesday Evening (03-15-2016) one of the members came up to me suggesting that this site should be call Serendipity HOA and I had to agree. He mentioned that since I already told everyone to click on Serendipity-Living I decided to put the HOA LINK within Serendipity-Living.
I will be building this site starting now and working on it from now and over the summer. I will provide a link to my email so you can send me suggestions, recommendations or even complaints as i build the website.
In the meantime please keep checking back daily to watch the progress.
The "Safe" section is for authorized members only! You must email a request for a unique login and password to enter this restricted area!

The safe contains information such as financial reports, minutes of meetings, agenda's, By-Law's current and proposed, legal issues, community issues, past and present, litigation past, present and future, proposed resolution's and litigation.
YOU MUST HAVE A LOGIN AND PASSWORD TO ACCESS THIS AREA!
Click the safe to login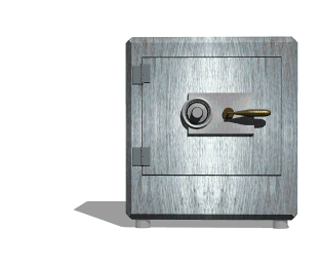 Oh yea, By the way, the other so-called website was www.serendipity55plusmhp.com and please note the wording, "Serendipity's
Website" not Serendipity HOA! Now you can see your new proposed site at www.oicu.com/serendipity-living/serendipity-living/